Our Products
Our core competencies lie in the areas of wild bird and wild animal feed, pet food (rodents and birds) as well as a wide range of snack products. We specialise in private labels (own brands), which we produce according to your individual needs. For wild bird feed we also offer the Peddy brand.
Depending on the region and the surrounding habitats, the feeding stations are visited by a wide variety of bird species. Therefore, we offer a wide range of distinct feeds specifically designed for different species so that we can help all our feathered friends in the best possible way. We supply the products in various packaging options and formulations (from introductory prices to premium levels). Our specialists will be happy to help you put together your individual combinations.
Pets such as guinea pigs, rabbits and even exotic birds are part of the family just like cats and dogs. These little dears also need a snack from time to time, which, as a supplement to their compound foods, can be important as a reward and to help them in their physical activities. We offer you specially tailored mixed / and supplementary food in a wide variety of packaging and recipes (from introductory prices to premium levels).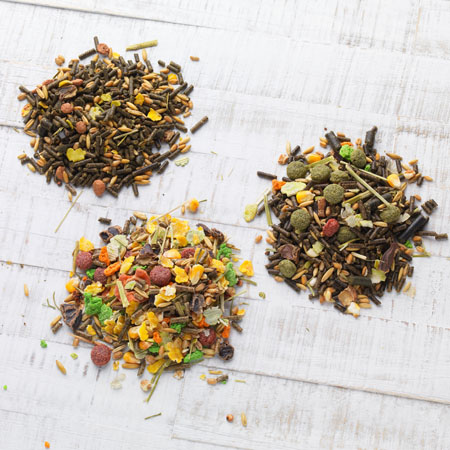 Rodents and Dwarf Rabbit Feed
Balanced mixtures containing grains, vegetables, seeds, minerals, oils and fats in individual mix ratios, as well as a whole variety of shapes and colours.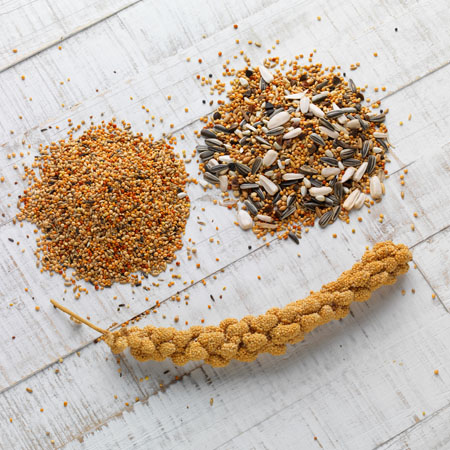 Bird Feed
Balanced mixtures of numerous seeds for canaries and other exotic birds, plus bag feeders for snacks.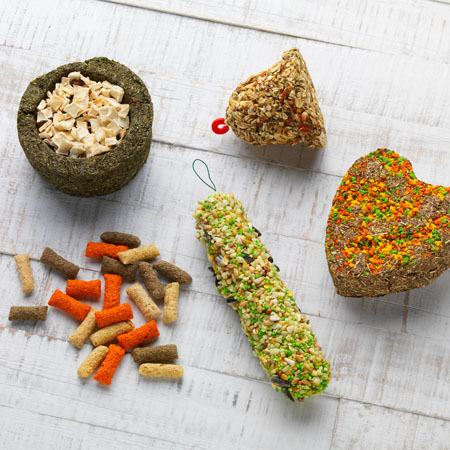 Snacks
Parsley bells, honey and vitamin cakes, extruded products in various shapes and colours as rewards and for keeping your pet active.
It is not just wild birds that come into our gardens. Other inhabitants such as hedgehogs, squirrels, bees and insects are vital for maintaining the biodiversity of our gardens. We offer individually prepared feeds and accessories for these animals.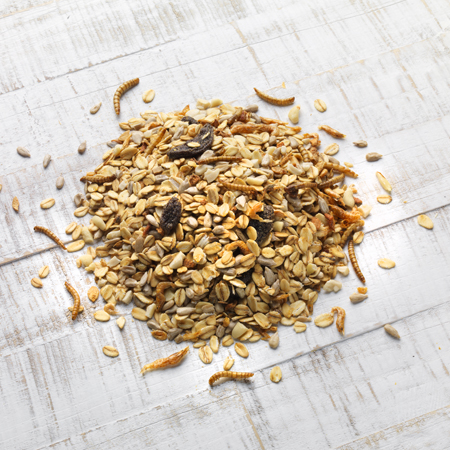 Hedgehogs Feed
A complete mix for hedgehogs for before and after hibernation.